Monster Garage Bronco | Fuel D116 Anza Beadlock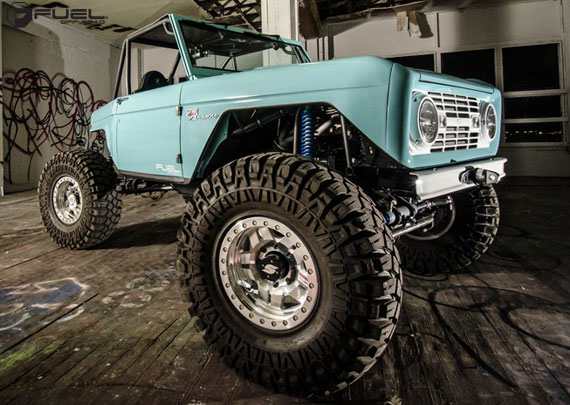 Fuel Off Road is pleased to announce a new partnership with Michael Thompson of Tacoma Wa., better known as Monster Mike from the Bronco Garage. Mike has recently resurrected the Monster Garage "fan favorite" 1968 Ford Bronco and we couldn't be happier to be a part of this historic project. Michael has put over 2,000 man hours into the vehicle and you can look for it in an upcoming issues of Crawl Magazine and Bronco Driver. The Monster Garage Bronco is running our D116 – 17x9 Anza Bead Locks on 40x13.50R17 Maxxis Creepy Crawlers. Stay tuned for more...
Photo cred: Andrew Vaughn www.andrewvaughnphotography.com
Other Monster Bronco specs include:
Engine: Ford 427 Windsor
Transmission: Ford C4
Transfer Case: Atlas 2 4.3
Steering: Full hydralic front / rear
Axles: Dynatrac dana 60 front / rear
Shocks - 14" king racing remote reservoir coilovers
Overall Wheelbase 105"